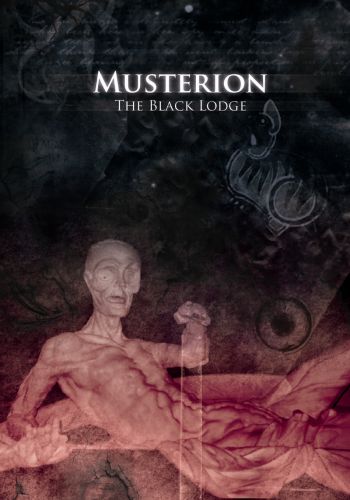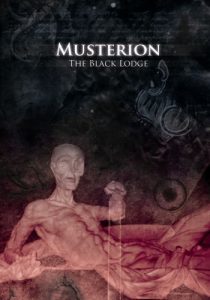 The Black Lodge, a world beyond, is the place were Agent Dale Cooper is trapped.
He travers through memories, dreams, Tibet, the works of H. P. Lovecraft and more.
The Agent possesses the body of the late Jerzy Grotowski as he do his last journey among the walking dead.
The visions of Cooper are seen, heard and felt in this avant-garde and exquisitely dark ambient album from Musterion, Simon AA Kölle (Za Frûmi, Abnocto).
The Black Lodge is a place of murder, dreams, mystery, darkness, ancient machines, old memories and horror.
A shrieking violin swells into a chaotic babel of sound; a pandemonium that would have lead most men to doubt their own shaking sanity. Inarticulate cries that only mutes can utter, and that rises only in moments of the most terrible fear or anguish.
With extreme attention to details this profound opus of the mind leads the listener away from the normal world and into the world of the Black Lodge.
Garmonbozia!
Tracklist:
1 I – Passing 6:02
2 Yang Tul 7:10
3 The Third Man 3:38
4 Visit In Tibet 2:48
5 II – Trapped 3:12
6 Unknown Kadath 3:56
7 Tannhauser Gate 2:30
8 The Tower Of Koth 3:21
9 III – Lost 5:15
10 Fire Is The Devil 4:16
11 Grotowski's Last Journey – Apocalypsis Cum Figuris 9:38
12 The Arm 3:21
13 IV – Dreams 3:28
14 Beatnik 3:49
15 V – Released 2:37
Artwork: Simon Heath
Catalog#: HCD 06
Released: 2006
Status: In Stock