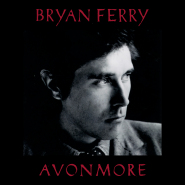 Avonmore is released 17 November 2014 (instant download of Loop De Li http://po.st/BryanFerryStore).
Bryan Ferry's 14th solo album, Avonmore, features eight new Ferry compositions plus Ferry's cinematic interpretation of Sondheim's 'Send In The Clowns'. Produced by Ferry and Rhett Davies in Ferry's London studio, the album was mixed by Craig Silvey (Arcade Fire/Paolo Nutini) and features performances throughout the album by many of Ferry's long-term musical partners including Nile Rodgers, Johnny Marr and Marcus Miller.
Highlights include the forthcoming single 'Loop De Li', 'Soldier of Fortune' (co-written by Johnny Marr) plus closing track 'Johnny & Mary', Ferry's recent collaboration with Norwegian producer and DJ Todd Terje.