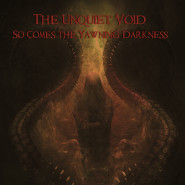 The album So Comes the Yawning Darkness by The Unquiet Void is an eclectic dark-ambient exploration of unfriendly visitations from various aspects of Nyarlathotep as a result of the discovery of a Void Artifact from the Church of Starry Wisdom.
Released by 23 August 2013.
Do not miss an opportunity to listen to it!