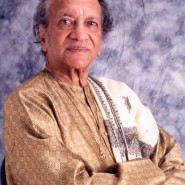 Ravi Shankar died Tuesday at age 92. A statement on his website said he died in San Diego, near his Southern California home with his wife and a daughter by his side.
With an instrument perplexing to most Westerners, Ravi Shankar helped connect the world through music. The sitar virtuoso hobnobbed with the Beatles, became a hippie musical icon and spearheaded the first rock benefit concert as he introduced traditional Indian ragas to Western audiences over nearly a century.
From George Harrison to John Coltrane, from Yehudi Menuhin to David Crosby, his connections reflected music's universality, though a gap persisted between Shankar and many Western fans. Sometimes they mistook tuning for tunes, while he stood aghast at displays like Jimi Hendrix's burning guitar.