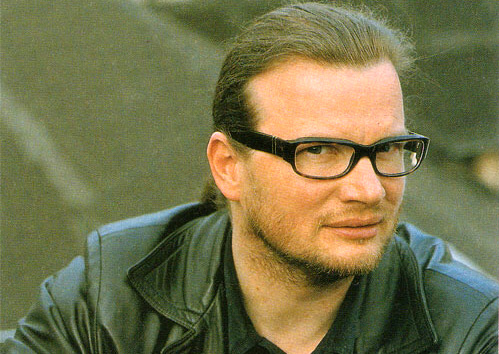 Peter Namlook [Peter Kuhlmann] is one of the most influential figures of electronic and ambient music in the 1990s. Inspired by Oskar Sala, one of the pioneers of electronic music, Namlook focused on the untapped potential of analogue synthesizers, often developed or extended in his laboratory.
Started his career in Frankfurt playing in the electronic ensemble Romantic Warrior that was loosely part of the new age and electronic scene. They cut Romantic Warrior (Frog, 1985), Himalaya (Frog, 1986), Planet (Blue Flame, 1988).
In 1991 he began a second life as a disc jockey playing techno music under the moniker Sequential.
The single True Colours changed his career and a good chunk of modern music. Pete Namlook opened his own Fax label and made his first album, Silence (Fax, 1992), a collaboration with Dr Atmo (and one of the first albums released only on compact disc). During the first year alone, his label released over 100 records and CDs. The label name refers to the "fax" as a medium for fast and cheap distribution of ideas. Its humble weekly releases are equivalent to sending a fax to a group of friends.
His double albums are containers of lengthy ambient suites reminiscent of Germany's kosmische school of the 1970s and of Brian Eno's late 1970s "discreet" music, but also influenced by his two true love: eastern and classical music.
Peter passed away on November 8th 2012, at the age of 51.
Forever Deep Inside.
†