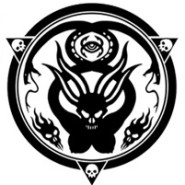 For those who are interested in new ways in magick.
THE RED PATH
QLIPHOTH is the expansion and influx of esoteric nature involving diverse paths of sorcery,magick and sabbatic craft.
The principal basis of This Publication is to offer you a grimoire of Essays, Poetry, Hand Made and Digital Art, personal rituals…
Emerging as periodical publications, with emphasis in interesting topics and methods of diverse practices. The whole publications will contains interesting elements such as Ritual musik cds, Talismans, wood crafts, sigils in each one of the publications.
"When penetrating the the sacred vessels of the Red Gods, we cross the primal atavisms of our own self, we walk the path of shamanic sorcery."
– Edgar Kerval 111